Unleash creativity with our curated fabrics gallery. From luxurious lace to flowing chiffon, each high-quality fabric offers endless possibilities for your dream dress. Mix and match textures and colors to envision a gown uniquely yours. Immerse yourself in this array of options, and let us bring your personalized gown to life.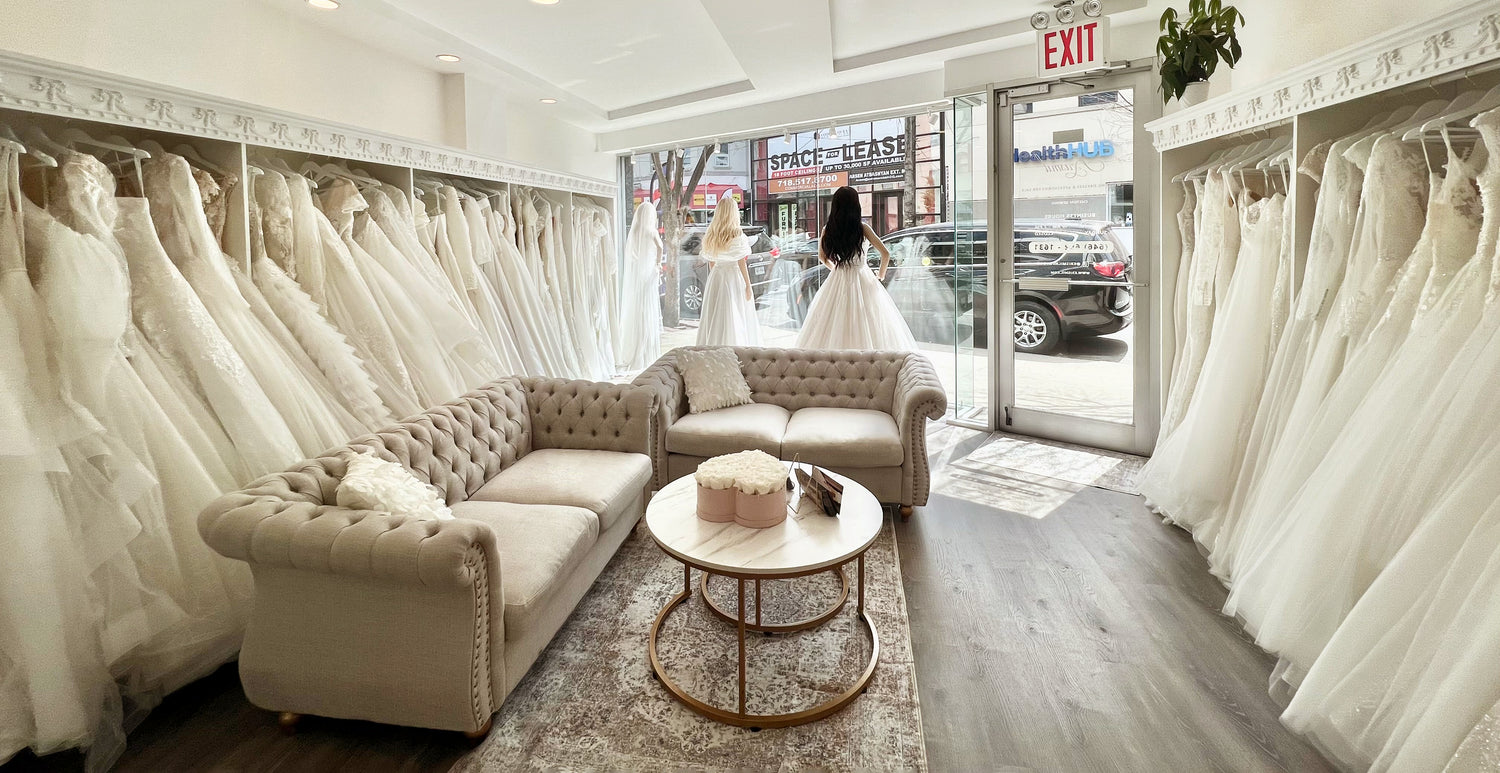 Visit Our NYC Boutique
Step into our bridal boutique for an unforgettable dress shopping experience. Reserve a private appointment today and let our expert stylists help you find the dress that reflects your unique style!
Book Appointment Today