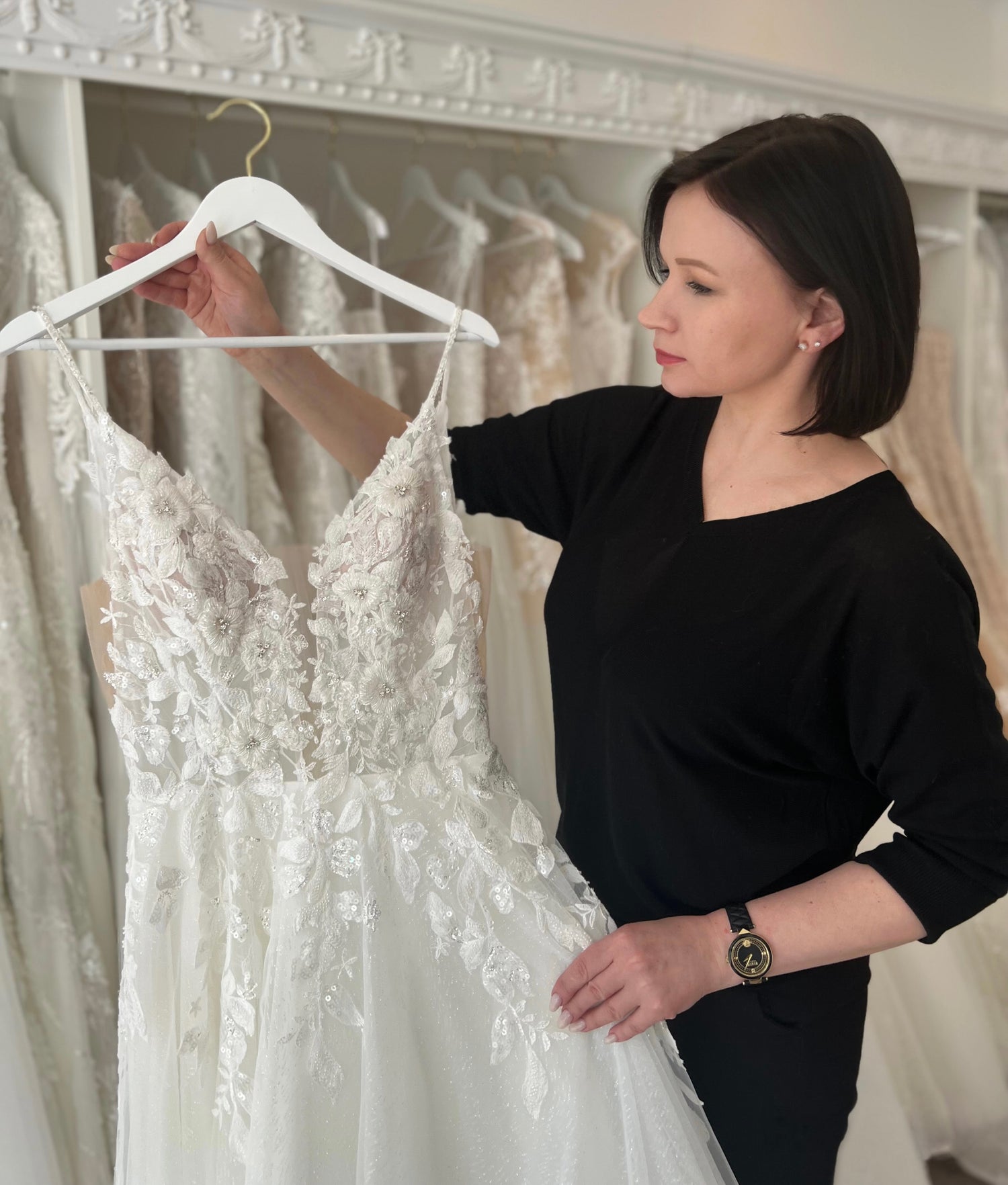 About Us
At Krismil Bridal, we combine the classic beauty of European bridal fashion with the cutting-edge trends of New York City to provide a truly unique collection of dresses and accessories. We are a family-owned business led by Kristina, who has over 25 years of design and sewing experience. She is passionate about her work and is committed to giving each customer a personalized, attentive experience.
Kristina is originally from Lithuania, where she owned a successful bridal shop for 12 years. However, she had always dreamed of bringing her expertise to the fashion capital of the world, and in 2017 relocated to New York City to follow her ambition. In 2022, Kristina's dream became a reality when she opened Krismil Bridal, a beautiful boutique in Brooklyn that reflected her vision perfectly.
At our bridal shop, we believe that finding the perfect dress should be a special, unforgettable experience. From the moment you walk through our doors, you will feel the warmth and hospitality of our family business. We believe in building relationships with our clients and helping them feel confident and beautiful on their wedding day.