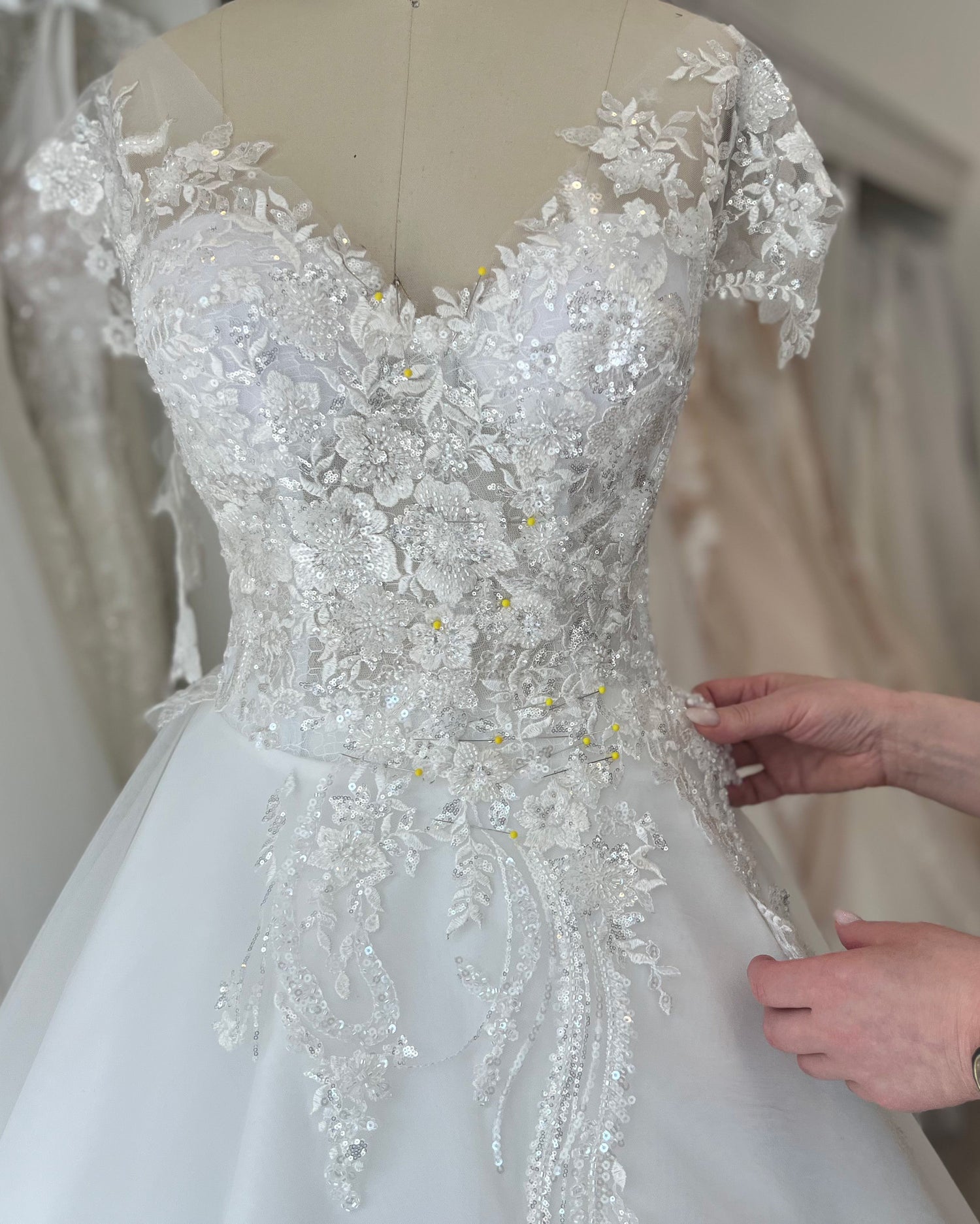 CUSTOM SEWING
At Krismil, we understand that every special occasion deserves a unique and personalized look. That's why we offer custom sewing services to create a one-of-a-kind dress that is tailored to your individual style and preferences.
Our team of experienced seamstresses will work closely with you to design and create a custom dress that perfectly captures your vision. We specialize not only in custom wedding dresses, but also in evening dresses, mother of the bride dresses, and other formalwear. We take pride in our attention to detail and craftsmanship, using only the finest fabrics and materials to create a dress that is as comfortable as it is beautiful.
Whether you have a specific design in mind or need guidance on creating a custom look, our team is here to help. We will work with you every step of the way, from selecting fabrics and embellishments to creating a custom fit that flatters your body type.
Our custom sewing service is perfect for anyone who wants a truly unique and unforgettable dress for their special occasion. Book a consultation with us today, and let us bring your dream dress to life!
Book Appointment