We're delighted to showcase some of our most exquisite creations, meticulously crafted to suit the unique styles and preferences of our valued clients. Each dress is a testament to our commitment to excellence and attention to detail. Whether you're looking for a show-stopping wedding dress or an elegant evening gown, we can bring your vision to life.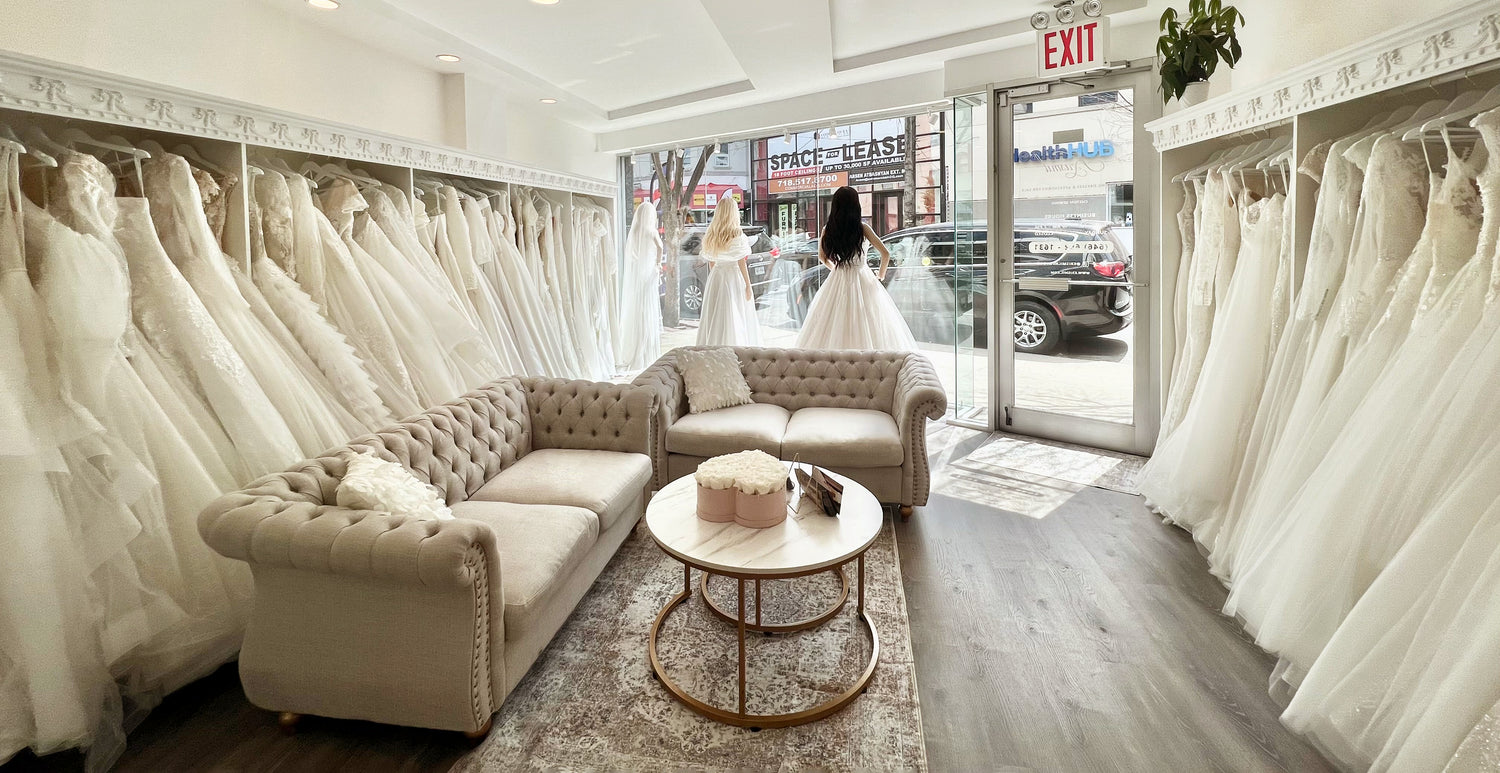 Visit Our NYC Boutique
Step into our bridal boutique for an unforgettable dress shopping experience. Reserve a private appointment today and let our expert stylists help you find the dress that reflects your unique style!
Book Appointment Today