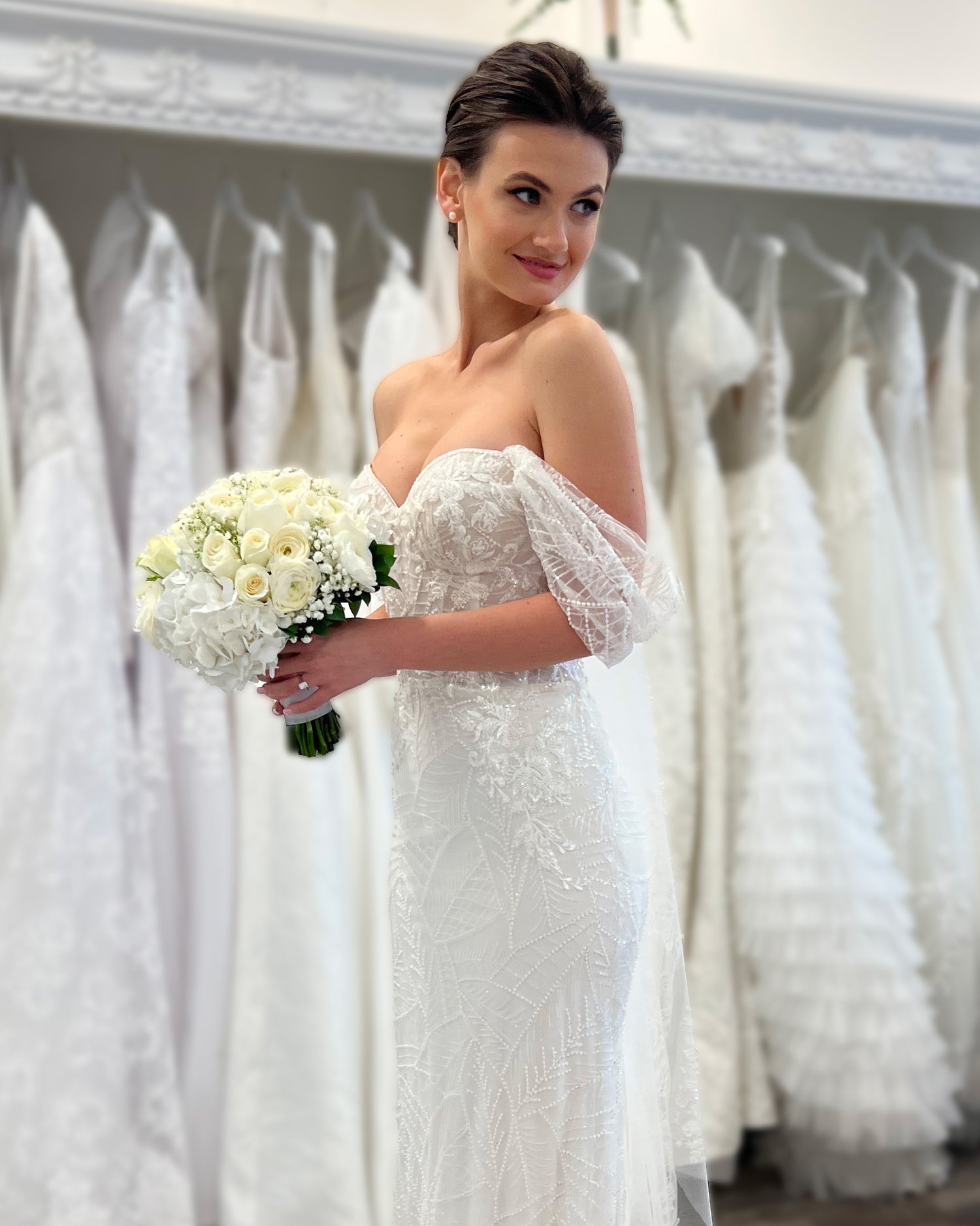 STYLIST CONSULTATION
Finding the perfect wedding dress can be overwhelming, but it doesn't have to be. At Krismil, we offer a personalized stylist consultation service to help you find the dress of your dreams.
Our experienced stylists work with you to understand your vision, style, and preferences. We'll guide you through our extensive collection of wedding dresses and take into consideration your body type, wedding theme, and budget to help you find the perfect dress for your special day. Whether you're looking for a classic ball gown, a modern A-line, or a bohemian-inspired dress, we'll help you find a dress that matches your vision.
Our stylist consultation service is designed to be a stress-free and enjoyable experience. We believe that finding your dream dress should be a memorable moment, and we're here to make that happen for you. Trust us to provide the expertise and support you need to make your wedding day dreams come true.
Book your appointment with us today and let us help you find the perfect wedding dress!
Book Appointment